here are my 4 P's of my food truck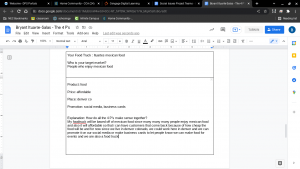 i am going to write about world hunger
they are working on wasting less food around Denver it is important because i feel like food is necessary for everyone to survive, it shouldnt be a issue.
it says on the article "Since 2009, We Don't Waste has recovered more than 154 million servings of food and in doing so, diverted roughly 37.5 million pounds of food from landfills. This effort diverted 69 million pounds of carbon emissions, " said Preblud. He added that this remains equal to keeping 6,798 cars off the road for an entire year."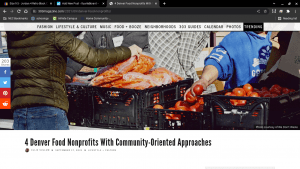 nonprofit can have a separate legal entity; not-for-profits cannot have a separate legal entity. Nonprofits run like a business and try to earn a profit, which does not support any single member; not-for-profits are considered "recreational organizations" that do not operate with the business goal of earning revenue.